After leaving MMUST at around 1 pm on Friday, we drove to the Kakamega National Forest Reserve – a protected rainforest.

After an initial short stretch along a village road, we turned off into the thicket. Here we got a really good impression of a jungle. In addition, we were somewhat protected from the scorching heat. With our guide Alfred and our driver Norbert (really both Kenyans!) we had two very good companions who could tell us a lot not only about the plants but also about life in and with the rainforest. It was very interesting to learn about all these things.


After we had climbed a hill on a trail, we were offered a breathtakingly beautiful view of the rainforest area. We could rest a little in the shade and enjoy the view. Afterwards, we went back to the main entrance via a former quarry.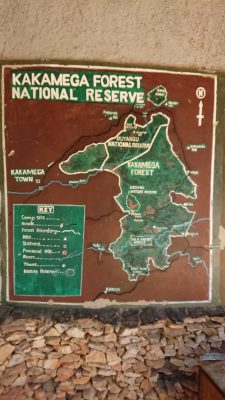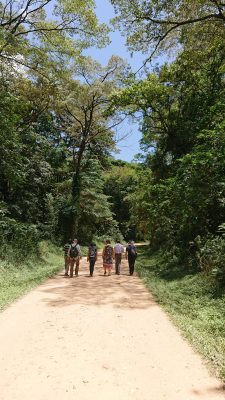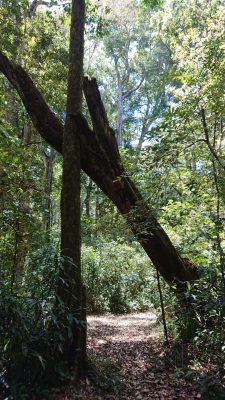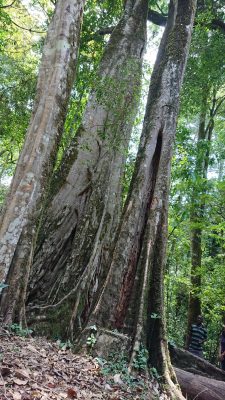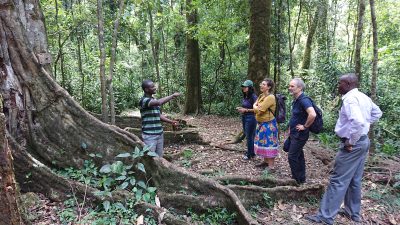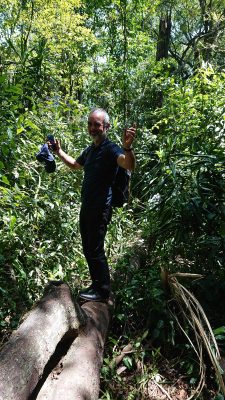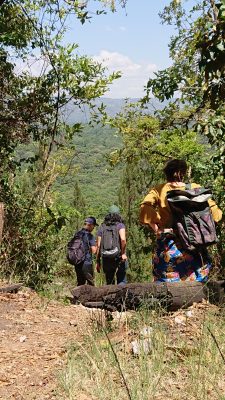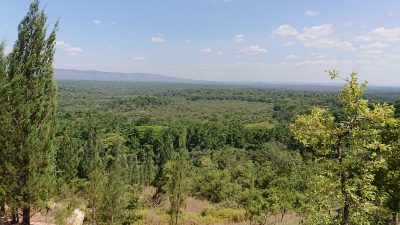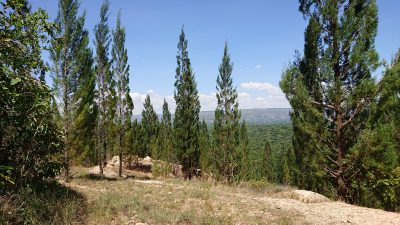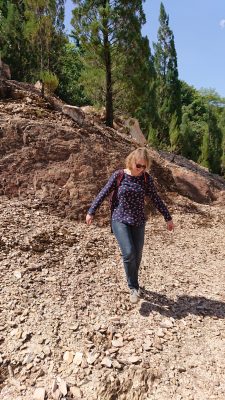 When we had recovered from the hike in really summery heat and freshened up again, we drove to Dr. Alice Aurah, the head of the International Office. We were invited to dinner at her home. We were not only treated to a delicious meal, but also had a really nice evening.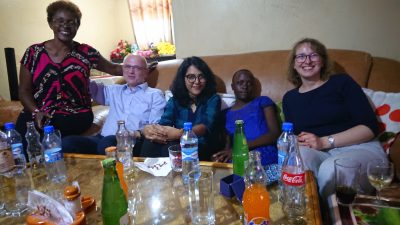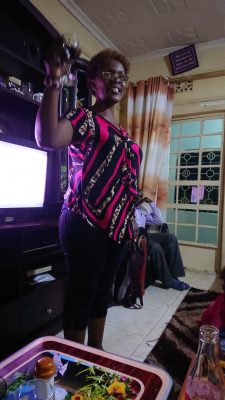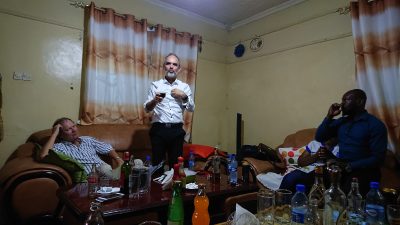 On the last day, we drove to Kisumu in the morning. Luise Arndt and Emmanuel Okenwa – the head of the optometry course at MMUST – left a little earlier to see "Eye Clinics".

Around noon, we met up again in the city and bought some last souvenirs for our loved ones at home. Afterwards we drove to Lake Victoria so that Piet Piorr, Annabella Jakab and Sona Awasthi could have a look at it. We were lucky again with the weather and were able to get a really good view of the lake.

After we had eaten mostly "Tilapia" (=fish from Lake Victoria) in a hotel restaurant, we went to the airport afterwards. Here we were lucky that Sona had an earlier flight than us, because our flight to Nairobi had been brought forward. Otherwise we probably would have missed it…

Now it is 02:15 in the morning here in Nairobi. We were sent back out of the plane because of technical problems and are now waiting to see if and when we can continue our flight. In any case, the connecting flight in Paris has already left… The good thing is – due to the free time and stable internet connection, the blog could be completed.

See you soon in Brandenburg and Eberswalde! 🙂