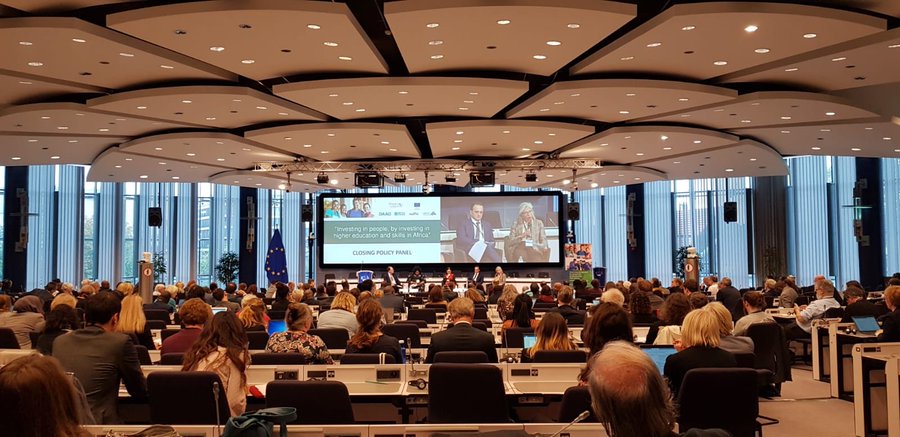 On Friday, there was an exciting one-day conference on cooperation between Africa and Europe in the field of higher education cooperation, which fitted perfectly with our project and where our poster on practice-oriented higher education in Western Kenya attracted many interested participants. So it may happen that our network is extended by cooperation partners from other European (D, GB, NL, ES, …) and African (Kenya, Tanzania, Uganda, Ghana, Nigeria, Cameroon, …) countries.
The conference was jointly organised by the African Union and the European Union (there is a surprising amount of common ground between the two), in particular by the DAAD and its European sister organisations British Council, Campus France and Nuffic (Netherlands). It took place in one of the main buildings of the European Commission (Charlemagne) and offered good opportunities to network with these organisations
The main conclusion I took away was that cooperation between African and European countries, especially within the framework of the African Union and the European Union, has great opportunities in terms of curriculum development, research and practice orientation. Here, African countries should allerdinsg find and continue their own ways (according to their local circumstances) and not just copy the models and research content of European (or generally Northern or Western) "developed" countries.