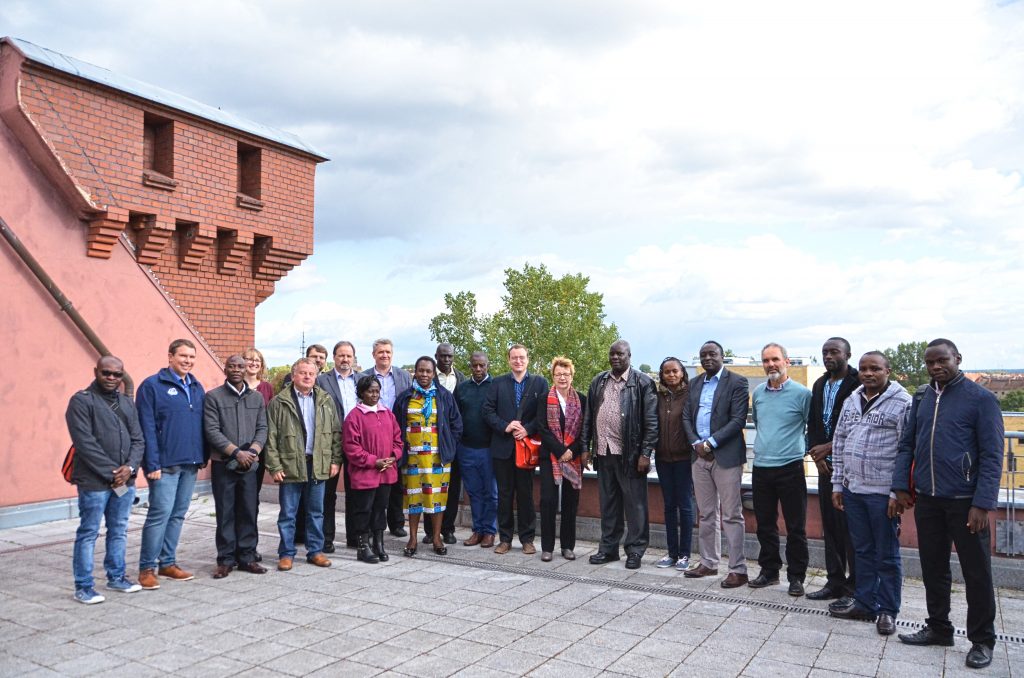 The need of the Kenyan employment market for qualified professionals with a practical university degree is enormous but not adequately covered by the rather theoretically oriented Kenyan higher education system. The enhancement of this system by elements of a more practice-oriented higher education, which is designed with the involvement of industry and economy, can counteract this.
To help with this, the DAAD (German Academic Exchange Service) and the German Foreign Office are promoting a program to establish a network of German and Kenyan universities with the goal of providing essential elements of practice-oriented education in the Kenyan higher education system. Interested Kenyan university teachers and young scientists are being informed and trained about teaching by and at a German Universities of Applied Sciences (UAS) . These training measures are designed, organized and carried out by German UAS and include integrated practice-oriented modules in companies.
Since 2017, the Brandenburg University of Applied Sciences (THB) has maintained close ties with the Masinde Muliro University of Science and Technology (MMUST) in Kakamega (Western Kenya), in particular in support of the NGO Agrokenya, which was founded and led by a master graduate of the THB.
With the establishments of the DAAD-funded project ProUniEdu-WeK, in addition to the School of Agriculture, Veterinary Sciences and Technology (SAVET), further schools and departments of the MMUST were involved in the cooperation: School of Natural Sciences (SONAS), School of Public Health, Biomedical Sciences & Technology (SPHBST) and the School of Engineering and Built Environment (SEBE). In the present blog the activities within the framework of the ProUniEdu-WeK are described and illustrated by the project actors:
- The first exploratory trip to Nairobi and Kakamega in March 2018
- First workshop at MMUST in May 2018
- First workshop at THB and MHS in september 2018
- Second exploratory trip in March 2019 to Kakamega and Eldoret
- Second workshop at the MMUST in May 2019
- Second workshop at THB and HNEE in September September 2019
- Workshops at the MMUST and visit to the UoE in Eldoret in November 2019
- Workshops on topics in telemedicine at MMUST in November 2019